Prop Safety Guard 16" White 90hp to 250hp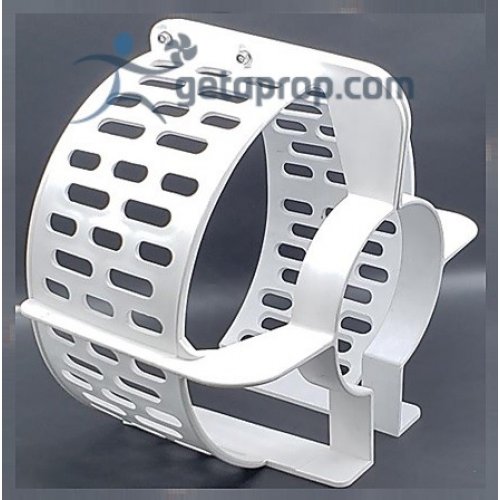 Propeller Safety Guard Fits 90hp to 250hp Class E Gearcase/Motors. 16" High Strength Polypropylene.
Note - Propeller guard not recommended or warranted for speeds over 25mph.
A protective device to help prevent accidental operation caused by rotation of propeller.
Durable Plastic Guard for protecting the Propeller from Simple objects.
Minimizes entrapment of body limbs.
Maximizes weed and debris entrapment issues
Minimally impacts boat performance
Defense, protection, safeguard, shield, protector
NOTE: NOT WARRANTIED FOR INCREASE OR DECREASE IN SPEEDS AS HULL AND ENGINE CONFIGURATIONS VARY BETWEEN ENGINE AND BOAT MANUFACTURERS.