Volvo Penta Duoprop A, B, C, J 20mm Tool Kit 873058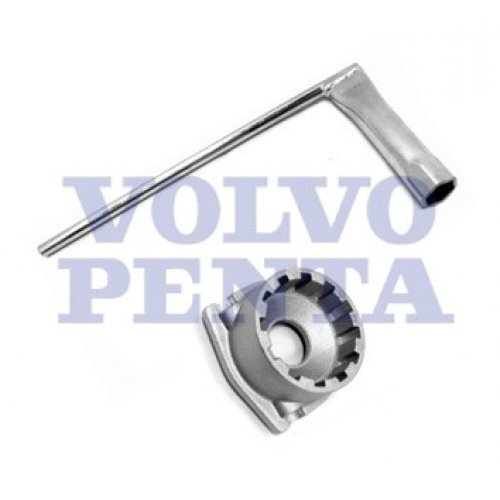 873058 Volvo Penta Duo-Prop A, B, C and J Series Tool Kit.
This tool assists in removing Volvo Penta Duo Props on your outdrive.
Volvo Penta Propeller Tool fits A,B,C & J Duoprops with M20 Threads.
20mm Forward Nut 3851334 (Not Included)
To help you remove and remount Propellers. This special tool helps you remove both forward and rear 20mm propeller nut.
Accessories for 280,290 Duo Prop Type A, B, C, J Series Propellers.