Propeller Line Guard 17"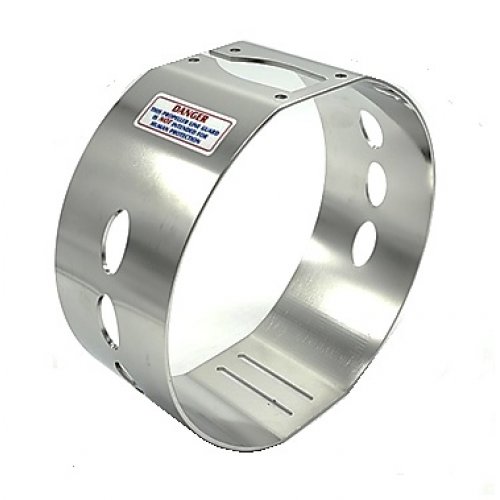 17" Propeller Line Guard for up to 200hp Outboard Motors.
Maximum Propeller Diameter: 16"
1" Prop Tip Clearance Recommended
Material: Stainless Steel
Stainless Mounting Hardware Included
Maximum Recommended Speed : 30mph
The 'Propeller Line Guard' is designed for the 'Serious Fisherman'. Ideal accessory to keep fishing lines and down-rigger wires away from propeller. This Propeller Guard increases efficiency of the propeller by keeping more "solid water" around the propeller.
It is a 4" wide stainless band that is electropolished with "pressure release ports", which are designed to enhance performance. The Prop Guard will provide better steering while running at slow speeds and in reverse it acts as a rudder.
Propeller Guards will protect your propeller and skeg from damage while operating in rivers and shallow waters.
Easy to install. Not intended for human protection.
Select Correct Guard:
Measure the distance from under the cavitation plate to the bottom of skeg as shown in picture below.
Example:
If this distance measures 17", the Guard diameter should be 17". Select Model 91617 Safety Guard or Model 91617-4 Line Guard.