Volvo Penta Duoprop DPS Type F Set
Volvo Penta Type "F" Duoprop Stainless Steel Propeller Set for Volvo Penta DPS Type Drives.
The stainless steel option for high performance gasoline and diesel engines with DPS drive. The material used gives the propeller blades greater torsional strength and is more resistant to cavitation damage.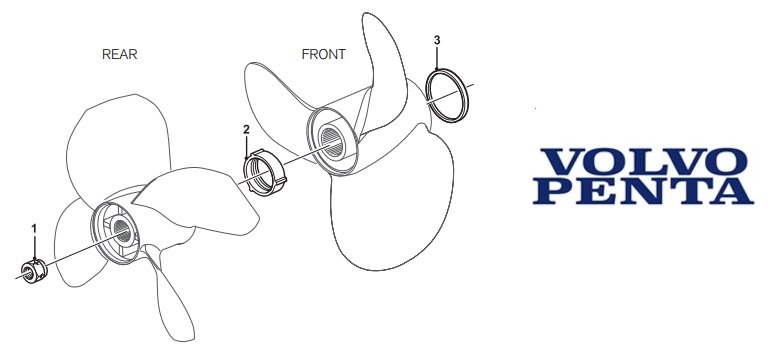 21631162 aka 3851341 Volvo Penta DPS Rear Nut
3851569 Volvo Penta DPS Forward Nut
3855516 Volvo Penta Duoprop DPS Tool Kit