Volvo Penta Duoprop DPS Type I Set
Volvo Penta Type "I" Duoprop Aluminum Propeller Set for Volvo Penta DPS-A Type Drives.
Genuine OEM Volvo Penta Duoprop Propellers.

The development work and experience from the successful DPH and IPS duo-propellers have been possible to transfer to a new aluminium propeller series. The blade geometry with thinner and bigger blades (patented design) gives improved performance regarding: acceleration top speed and propeller grip.
NOTE : Replaces Type D Propellers
NOTE : Do not mix D series with I series on the same drive. For twin installations use only the same propellers. Do not mix D and I propellers.
For all engines with speeds in excess of 35 knots, the stainless steel Type F propeller should be used.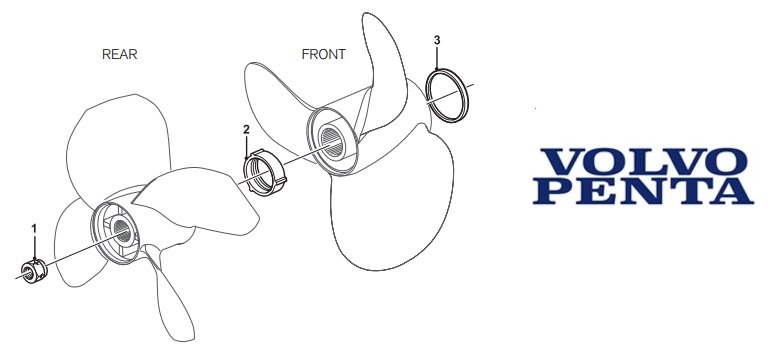 21631162 aka 3851341 Volvo Penta DPS Rear Nut
3851569 Volvo Penta DPS Forward Nut
3855516 Volvo Penta Duoprop DPS Tool Kit