Quicksilver Nemesis Propeller 40-140 HP Mercury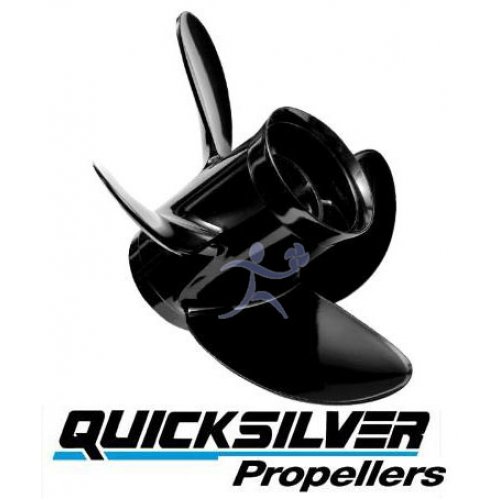 Quicksilver Nemesis 4 Blade Aluminum Propeller fits 40-140 HP Mercury Outboards.
The Quicksilver Nemesis features the most aggressive blade geometry available in an aluminum propeller on the market. It has more cup for better acceleration and holding, and excellent holding power in turns. With high rake and reduced diameter, the Nemesis Propeller will provide awesome acceleration while maintaining top-end speed.
Nemesis Pontoon – the best pontoon prop in the Quicksilver line up, featuring the extra holding and lift to wake up the performance of your pontoon.
Fitment for 40hp to 60hp large gearcase outboard engines or 75hp through V6 gearcase outboard engines.
Thru Hub Exhaust & 15 Tooth Spline
Requires XHS202 Hub Kit
40,50,60 HP Command Thrust All Years
40,50,60 HP Big Foot All Years
60 HP Sea Pro 4-Stroke 2016 & Newer
70 HP '87-'89
75 HP(2&4-stroke) '84 & Newer
80 HP '78-'89
90 HP (2&4-stroke '78 & Newer
100 HP '88 & Newer
115 HP '78 & Newer
115 HP 4-stroke '01 & Newer
125 HP '94 & Newer
140 HP (Includes Sea Pro & Offshore) '78-'81
650 2 Cyl thru '71
800-850 6 cyl thru '72
800-850 4 cyl '72-'77
900-1500 Models thru '77
80 HP Mariner '78-'83