PowerTech SWC4 Propeller 35-65 HP Suzuki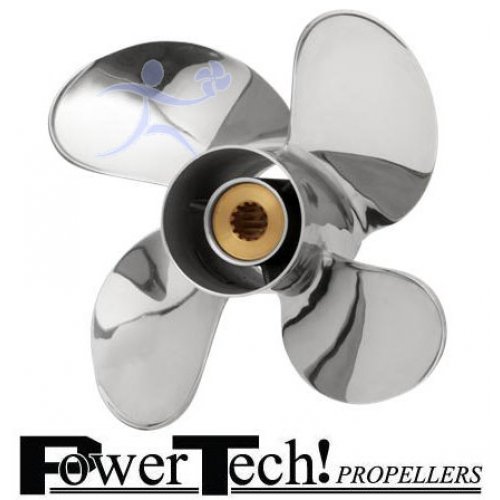 PowerTech SWC4 All Purpose Semi Weedless 4 Blade Stainless Propellers for 35-65 HP Suzuki Outboards.
The Powertech SWC4 has a constant 10.75-inch diameter regardless of pitch, available in every inch of pitch from 10-14. It has exceptional grip and cavitation resistance with a hard wall cup, excellent motor elevation, semi-weed less swept back blades and hard wall cup for better grip. Excellent application for flats boats, pontoons and single-engine catamarans. The SWC 4-blade provides better overall performance, including lift, hole-shot & handling and comes with a factory pressed in YS50 rubber hub bushing, for mounting using your original Suzuki Propeller hardware.
3.50" Gearcase
Thru Hub Exhaust
13 Tooth Spline
YS50 Rubber Hub Bushing
High Polish Finish
DT-35C 1987-90
DT40 1983 & Newer
DF40 1999 & 2009
DF40A 2010 & Newer
DF50 1999 & 2009
DF50A 2010 & Newer
DT50,50M 1983-84
DT55 1985-97
DT60 1984-84
DF60A 2010 & Newer
DT65 1985-97
E/J-Suzuki 40-50hp 4-Strokes 1999-2007
NOTE: If you are not satisfied with your purchase within the first 30 days, we will exchange your propeller for a different pitch for a nominal fee.