PowerTech ILC3 Propeller 35-65 HP Suzuki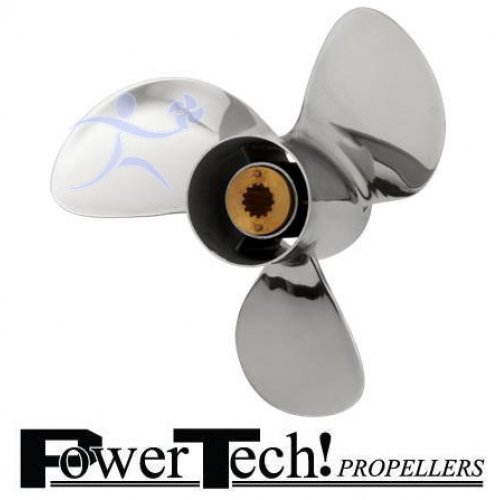 PowerTech ILC3 Stainless Propellers for 35-65 HP Suzuki Outboard engines.
PowerTech ILC3 Propellers are available in one inch pitch increments from 11"-14". This right-hand rotation 3-blade PowerTech prop has no cup, and works best in fully submerged applications. Will not work properly in ventilating conditions. The Xtreme value series is available in Polished Finish only and comes with a factory pressed in YS50 rubber hub bushing, for mounting using your original OEM Suzuki Propeller hardware.

3.50" Gearcase
Thru Hub Exhaust
13 Tooth Spline
YS50 Rubber Hub Bushing
Polished Finish
DT-35C 1987-90
DT40 1983 & Newer
DF40 1999 & 2009
DF40A 2010 & Newer
DF50 1999 & 2009
DF50A 2010 & Newer
DT50,50M 1983-84
DT55 1985-97
DT60 1984-84
DF60A 2010 & Newer
DT65 1985-97
E/J-Suzuki 40-50hp 4-Strokes 1999-2007
NOTE: If you are not satisfied with your purchase within the first 30 days, we will exchange your propeller for a different pitch for a nominal fee.