Bruntons SigmaDrive Shaft Coupling SD55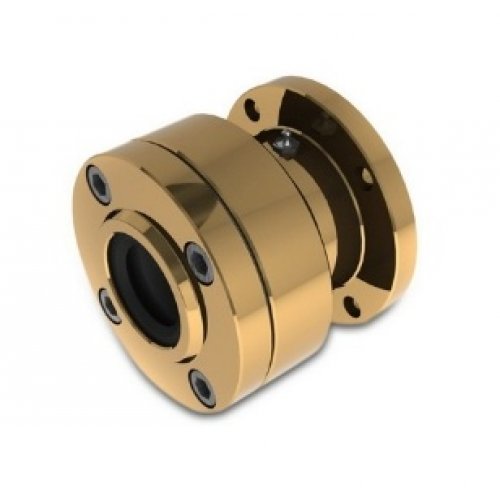 Bruntons SigmaDrive Solid Propeller Shaft Coupling for 1.00-1.50" shafts


Bruntons addresses these issues with the SigmaDrive. A compact coupling designed to extend the life of your shaft and cutless bearings while acting as a thrust bearing that can pivot up to 6 degrees total (3 degrees in any direction), this constant velocity coupling is the greatest development in shaft coupling to date.
The SigmaDrive takes the place of your current coupling. The ease of installation normally doesn't require shaft modifications, or even hauling the boat! With no bearings or rubber seals to break down, the rugged NiBral alloy provides a maintenance-free pre-greased coupling that will stay perfectly aligned, extending the life of all associated hardware as well.
Couplings have been the same for decades - Cast ductile iron with a hole pattern to fit your transmission. Rigid fitment and corrosion in the damp and salty environment have been normal challenges, and alignment is never quite perfect, causing wear on associated hardware like pillow bearings and cutless bearings.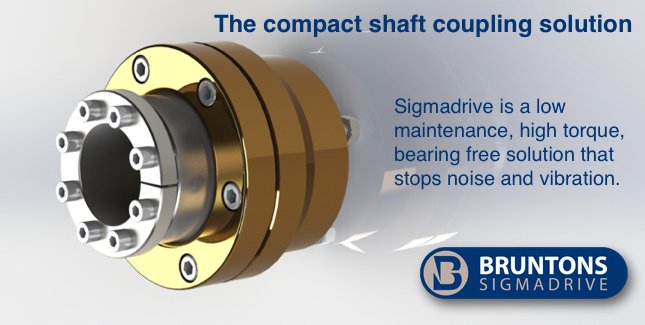 Data required to order listed above:
Shaft diameter
Horsepower
Max Rated RPM
Reduction Gear ratio
Good additional information: Engine and Gearbox make
Factory inbound Airfreight required from Bruntons, UK