Volvo Penta Folding Propeller 14 X 08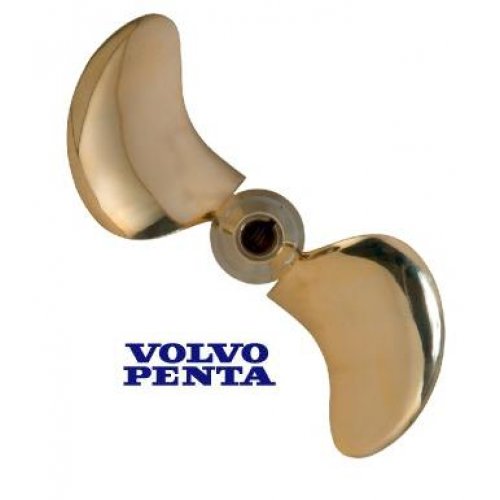 Volvo Penta Folding Sailboat Propeller - 14 X 8 X 2 Blade NiBral Propeller.
Available in Right and Left-hand rotations for both S-Drive and Shaft installations.

The 2-blade propeller is excellent for most boats. The high skewed blade form converts more of the horsepower into thrust for maximum efficiency and minimum noise and the design insures the blade always will open under power and fold back under sail into a very low drag configuration. The large blade area contributes to the propeller's high performance. The power range for the 2-blade propeller is 5-40 Hp and it is available in 6 sizes with several different pitches and a blade area of 25%.
8) 3581246 2 Screw - CONTACT-US
9) 963677 2 Hex. socket screw - CONTACT-US
10) 963675 2 Hex. socket screw - CONTACT-US
11) 3595221 2 Lock screw - CONTACT-US