Max Prop Easy Sailboat Propeller 2B-13"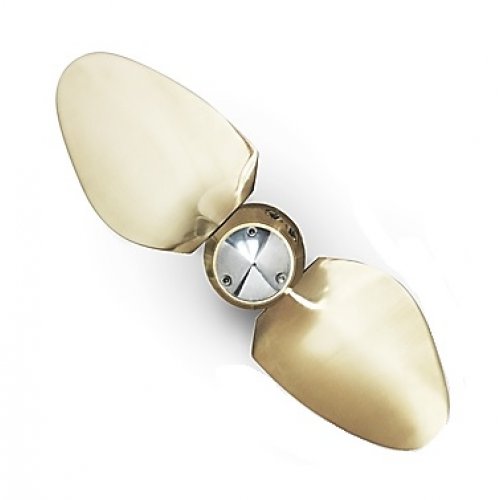 Max-Prop Easy 13" 2-blade Feathering Propeller - Metric Bores Available, Call For Pricing.
The Max-Prop Easy replaces the well-known Max-Prop Classic Propellers.

78mm Hub fits shafts 3/4" to 1" and up to 37hp max.

Vessel data required for order. Click here to submit information.

The Max-Prop Easy is a step forward in Max-Prop design. This propeller replaces the well-known Max-Prop Classic, facilitating simplicity for the customer without sacrificing performance. The Easy model's main attributes over the Classic are: 1) ease of installation (simple bolt on to the shaft); and 2) flexibility of pitch adjustment without the need of a haul out.
Just like other Max-Prop propellers, the Easy feathers to a low drag position while sailing. Under sail the Max-Prop will increase sailing speed by about 15%, the largest difference being noticed when sailing in light air. When sailing with a fixed propeller the vessel has to overcome the fixed blade drag, installing a Max-Prop maximizes sailing performance.
The Max-Prop provides 80% more power than a comparable fixed blade propeller. The Max-Prop utilizes the same leading edge in forward as it does in reverse giving the propeller the same thrust in both directions dramatically improving control and power in reverse.
All the Easy models share the following features:
Easy bolt on installation
Externally adjustable pitch
Outstanding reverse
Low drag under sail