Volvo Penta Aquamatic Propeller Short Hub RH 813317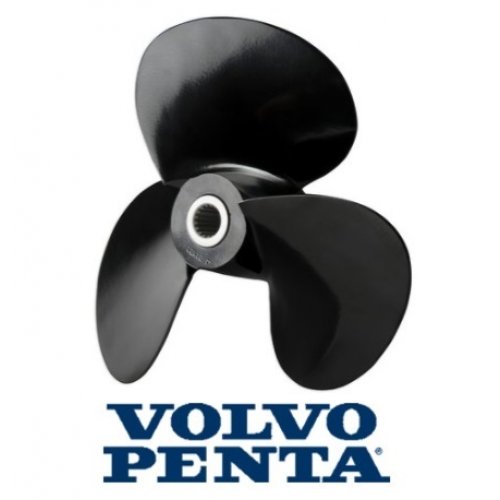 Volvo Penta 15RH13 3-blade Short Hub RH Aluminum Propeller - High Speed Props For SP200-290 Drives.
OEM Part # 813317 15 RH 13 3 blade aluminum boat prop.
Short Hub - Right Hand Rotation

Non thru hub exhaust
17 tooth spline
Rubber Hub Bushing
The increased blade area of the high speed propeller makes it most suitable for use with high power engines and at high revs. In a fast boat this does not only mean increased speed, it also means that a heavily loaded boat will plane more quickly and enjoy better fuel economy. The high speed propeller's excellent reversing characteristics also means faster and safer quayside maneuvering.

854045 Volvo Penta Aquamatic Spinner Cone
850889 Volvo Penta Aquamatic Allen Bolt
854047 Volvo Penta Aquamatic Spacer
850888 Volvo Penta Aquamatic Plastic Washer
897367 Volvo Penta Aquamatic Tab Washer