Volvo Penta Duoprop 280/290 Type-J Set
Volvo Penta Type "J" Duoprop Aluminum Propeller Set for 280DP-290DP Drives.
Genuine OEM Volvo Penta Duoprop Propellers.

For all engines with speeds in excess of 35 knots, the stainless steel Type C propeller should be used.
Aluminum DP propeller for gasoline and diesel engines. The two 3-blade propellers have very thin blade profiles, demanding the highest level of precision.
NOTE : Replaces Type A and Type B Propellers.

Do not mix Type A, B and J propellers. Always use propellers of the same type and size on the drive (or on both drives in twin installations).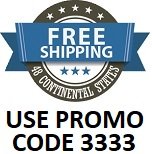 | | | | |
| --- | --- | --- | --- |
| SIZE | SET # | FRONT PROP | REAR PROP |
| J2 | 21924262 | 21924222 | 21924242 |
| J3 | 21924263 | 21924223 | 21924243 |
| J4 | 21924264 | 21924224 | 21924244 |
| J5 | 21924265 | 21924225 | 21924245 |
| J6 | 21924266 | 21924226 | 21924246 |
| J7 | 21924267 | 21924227 | 21924247 |
| J8 | 21924268 | 21924228 | 21924248 |
| J9 | 21924269 | 21924229 | 21924249 |
| J10 | 21924270 | 21924230 | 21924250 |