Solas Duoprop 280/290 Type A7 Set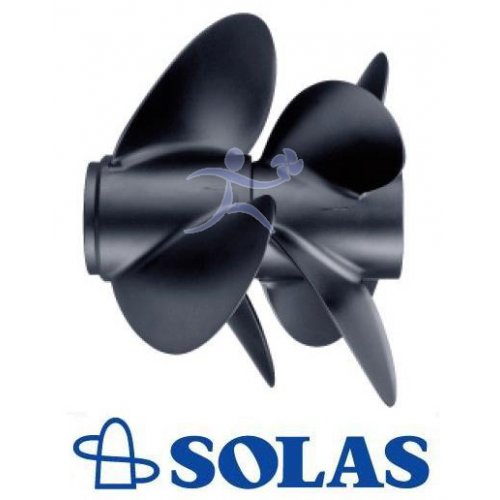 Solas Type A7 Aluminum Duoprop Propeller Set for Volvo Penta 280, 290 DP (Diesel)
Front Propeller is 3-Blade
Rear Propeller is 4-Blade
SOLAS Duo-Propellers offer a High Rake Blade design with cupping that provides great stern lift and acceleration. Solas aftermarket duo style propellers are intended as replacement alternative for Volvo Penta Duo outdrives; however, propeller loading/engine RPMs may vary between Solas Propellers and direct OEM fitments. (Sizing is a direct wording from Solas 2013 Catalog) Solas aftermarket duo style propellers may require special tools to install and requires OEM hardware. Please consult OEM manual for proper installation & torque specifications.
SOLAS Aluminum Duo-Prop A-Series Propellers are for diesel engines up to D41 engines. The unique design, of the 3-Blade Propeller in the front and the 4-Blade Propeller behind, is the key to the outstanding grip in the water.
SOLAS Propellers are cast using state of the art squeeze casting process to make their Aluminum Propellers stronger and tougher than traditional die cast products. The squeeze cast Propeller is almost non-porous, with finer grain size than the die cast propeller. Solas Aluminum Propellers have 4 layers of paint. Using superior coatings and a high-tech painting process ensures excellent anti-corrosion performance. Solas Aluminum Propellers are exposed to over 500 hours of testing in a salt water spray tank. This testing simulates more than 6 months of normal salt water use.
NOTE: For all engines with speeds in excess of 35 knots, the Stainless Steel Type C Propeller should be used.