Variprop Feathering Propeller 2B 16"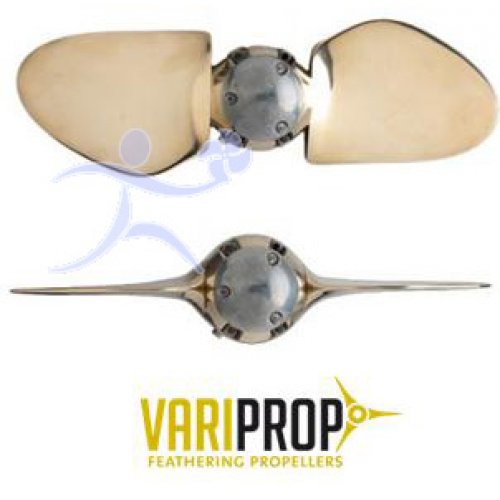 DF80-16" Variprop Adjustable Pitch Feathering 2 Blade Propeller fits Shaft diameters 3/4" thru 1.00" & Metric tapers thru 25mm.
Vessel data required for order. Click here to submit information.
Variprop is the finest automatically feathering propeller available in the world today. The advanced design and precision engineering and manufacturing by SPW GmbH in Germany assures flawless performance.
Near zero sailing drag.
Powerful thrust in head seas.
Incredible control in reverse.
Reduce or eliminate "propwalk".
External & separate pitch adjustment for forward and reverse.
Massive gears for decades of reliable and trouble free service.
Soft Stop™ MulitDisc Brake to minimize impact when reversing blades.
Shortest hub length; fits smallest apertures.
Delivered fully assembled, balanced, lubricated, read-to-install with no disassembly or modifications necessary