Teignbridge Propellers Highly Skewed 23" RH 2" Bore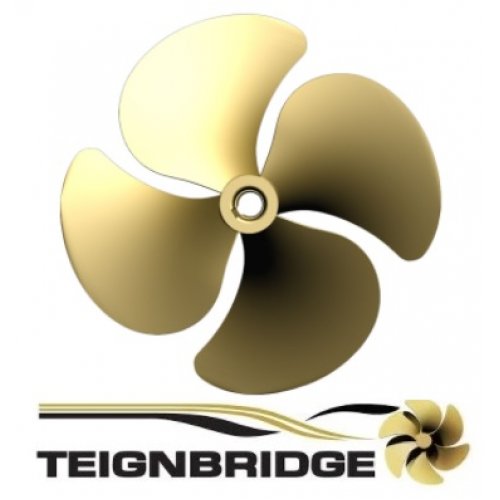 Teignbridge Propellers 4 Blade NiBral Highly Skewed Boat Propeller. 23" RH 2" SAE Bore, Select pitch sizes available.

Teignbridge Propellers offer smooth vibration free performance, reduced noise, for optimum vessel performance. With over 40 years of design and manufacturing experience and thousands of applications worldwide.
Teignbridge design and manufacture high quality performance propellers, stern gear and marine engineering products and are leading innovators in computerised and mechanised marine engineering processes. Producing the finest nibral, bronze and stainless steel propellers and stern gear from raw materials to the finished polished article at their UK based world leading facility. Teignbridge develop and employ state of the art CAD/CAM techniques to ensure unbeatable cost efficiency for the highest quality product. Teignbridge is the largest propeller and stern gear producer of its kind in Europe.

Propeller Specifications
23" Propeller Diameter
2" SAE Bore and Key
EAR 0.75
High Skew Design
Right Hand Rotation
Full Taper Hub Length 6"
All Get A Prop Teignbridge Propellers are Computer Checked and Static Balanced Prior to Shipping.