Streamline Shaft Zinc Collar 2.000"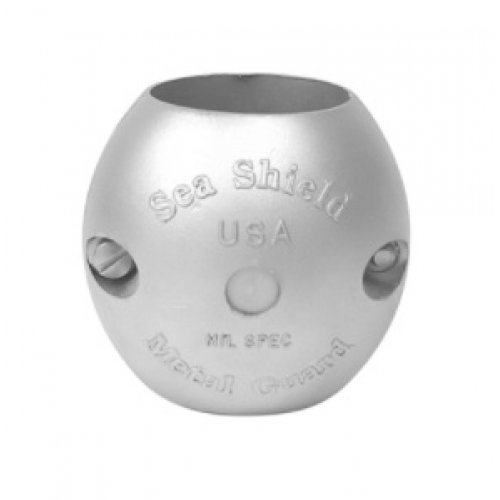 Seashield Marine Streamline Shaft Zinc Collar Shaft Anode.
Mill Spec A-18001 Highest quality Zinc Anode on the market today,features 2 deep slotted Stainless Steel machine screws for maximum torque... Divers especially like the ease of installation,only having to install 2 bolts instead of the typical 4 bolts used by other manufactures.
Shaft Diameter: 2"
Length: 3"
Outside Diameter: 3 1/4"
Weight: 2.60 lb.