Solas Saturn Propeller 25-30 HP Tohatsu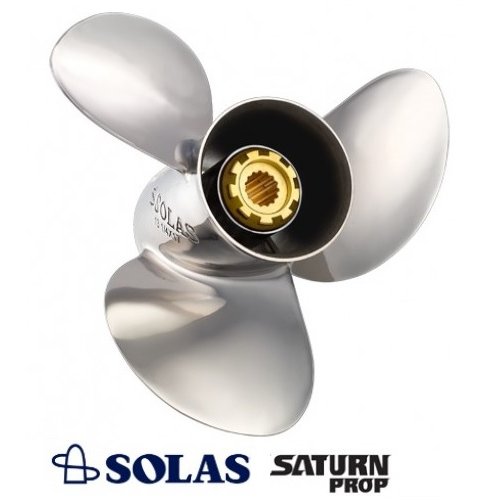 Solas Saturn Propellers | Solas 3 Blade Stainless Props | 25-30 HP Tohatsu Outboards.
Performance and stainless durability are the characteristics of the SOLAS Saturn propellers. Get Free shipping on all Saturn Props today!
The new generation of the SOLAS S/S propeller is made with ultra durable material. Unlike the traditional material, the new material is a true Stainless Steel. It will never RUST and is also very difficult to be worn out. SOLAS offers variety propeller series to meet different requirements.
SOLAS SATURN PROPS INCLUDE:
Traditional Rubber hub

General Purpose Propeller

Three-blade stainless steel propeller

All-around general purpose performance

A more durable replacement for aluminum propeller with better efficiency
Thru-Hub Exhaust
10 Tooth Spline
Rubber Hub Bushing
10-Spline Mercury/Tohastu/Honda
25 HP 1986-2001
25 HP 4-Stroke 2002 & Newer
30 HP 1985-2001
30 HP TLDI 2016 & Newer
30 HP 4-Stroke 2002 & Newer
NOTE: Solas Saturn Propellers work with Mercury, Tohatsu and Honda B Class Outboard Motors.