Quicksilver Nemesis 4 Propeller 25-30 HP Tohatsu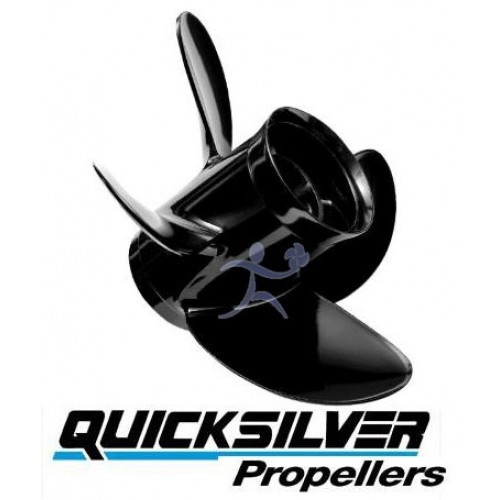 Quicksilver Nemesis 4 blade Aluminum Propeller fits 25-30 HP Tohatsu Outboards.
10-Spline Tohastu
25 HP 1986-2001
25 HP 4-Stroke 2002 & Newer
30 HP 1985-2001
30 HP TLDI 2016 & Newer
30 HP 4-Stroke 2002 & Newer

4-Blade aluminum propeller
Inexpensive and easy to repair
Improves acceleration and mid-range performance on many boats
Better hole-shot and less vibration than 3-blade aluminum Propellers
The Quicksilver Nemesis features the most aggressive blade geometry available in an aluminum propeller on the market. It has more cup for better acceleration and holding, and excellent holding power in turns. With high rake and reduced diameter, the Nemesis Propeller will provide awesome acceleration while maintaining top-end speed.