PowerTech SRA3 Propeller Yamaha 20-30 HP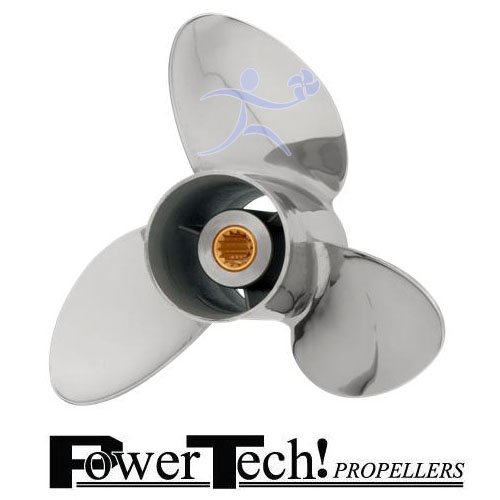 PowerTech SRA3 Accelerator Series Stainless Steel Propellers for 20-30 HP Yamaha Outboards.
PowerTech SRA3 Propellers have a constant 10 inch diameter regardless of pitch, available in every inch of pitch from 9-15. It has 20° of rake, cupped, with good cavitation resistance and an excellent all-around performer. The SRA is available in 3 or 4 blades and comes with a factory pressed in YM30 rubber hub bushing for mounting using your original OEM Yamaha Propeller hardware.
Thru Hub Exhaust
10 Tooth Spline
3.00" Gearcase
YM30 Rubber Hub Bushing
High Polish Finish
20 HP 1996-97
25 HP 1980 and Newer
30 HP 1979 and Newer
F25 HP 4-Stroke 2001 and Newer
F30 HP 4-Stroke 2001 and Newer
NOTE: If you are not satisfied with your purchase within the first 30 days, we will exchange your propeller for a different pitch for a nominal fee.