Nakashima Propeller 20" 2.00" Bore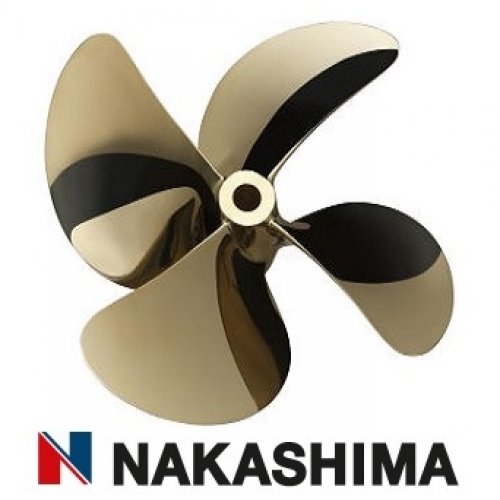 20" Nakashima High Skew 4 Blade NiBral Propeller 2" SAE Standard Taper & Keyway. Nakashima Propellers designed for Bayliner, Meridian and Sea Ray Motor Yachts
Propellers with a sharp sweepback blades are often called "high skew" propellers. The unique shape of these Nakashima Propellers reduces the vibration of a vessel's body as well as propeller noise. Nakashima provides high-performance and high-quality marine propellers by optimally balancing propulsion efficiency, strength and vibration performance according to each customer's special requirements. We have sold thousands of NAK Propellers worldwide for all types of vessels from heavy commercial to high speed luxury Yachts. Nakashima Propellers Highly Skewed blade design eliminates noise & cavitation and is most desirable for medium to high speed in tunnel operation.
Propeller Specifications:
Factory Bore : 2"
Full Taper Hub Length : 6"
Pitch Range : 23 thru 25
DAR : 0.65
All Get A Prop Propellers are Computer Checked and Static Balanced Prior to shipping.