Michigan Sailor Propeller M-Series 12"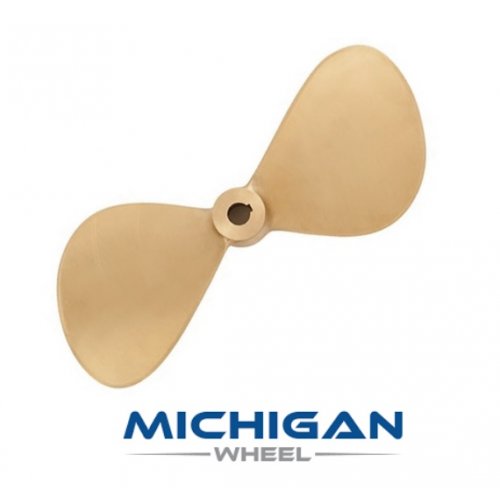 Michigan Sailor Propeller M-Series 12" Diameter.
The Michigan Wheel "M Series" 2 blade Sailor Propeller is an alternative to the Michigan Sailor 2-Blade. With slightly more skew and 0.36 blade area this propeller offers less cabin noise than a traditional 2 bladed fixed propeller. The Sailor 2 is a good choice for many sailboats in need of an economical and effective propeller. It offers minimum drag while under sail and the power to get you where you're going when the wind stops blowing.

Michigan M Series 2-Blade Sailor Propeller - E.A.R. 0.36
All Getaprop Propellers are Computer Checked and Static Balanced Prior to Shipping.
Made to Order in 6-7 weeks prior to shipment