Michigan Sailor-3 Propeller M-Series 11"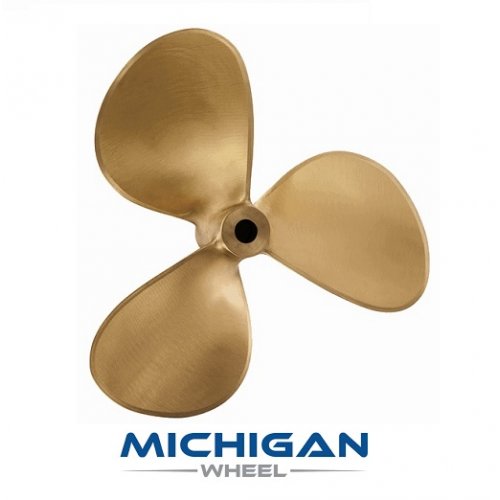 Michigan Sailor Propeller M-Series 11" Diameter 3 Blade.
The Michigan Wheel "M Series" 3 blade Sailor Propeller is an alternative to the Michigan MP3-Blade. With slightly more skew and 0.44 blade area this propeller offers less cabin noise than a traditional 3 bladed fixed propeller. The Sailor 3 is a good choice for many sailboats in need of an economical and effective propeller. The 3 bladed Sailor is the propeller of choice for cruising sailboats. It offers superior dock handling maneuverability and the power to maintain speed in wind and waves when the weather gets nasty with a minimum increase in drag under sail.

Michigan M Series 3-Blade Sailor Propeller - E.A.R. 0.44
All Getaprop Propellers are Computer Checked and Static Balanced Prior to Shipping.
Made to Order in 6-7 weeks prior to shipment