Michigan Dyna Jet Bronze 22" Diameter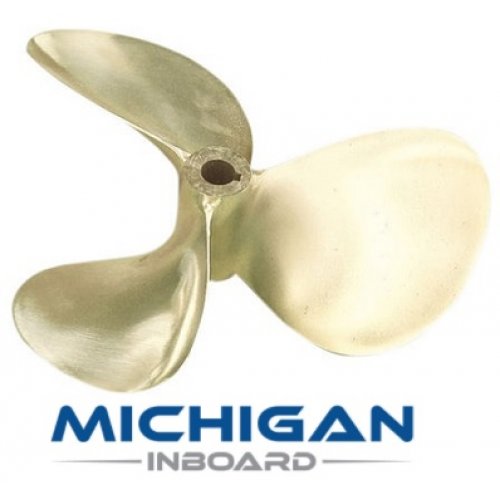 22" Bronze 3 Blade Hung Shen Efficiency Propeller.
EAR= 0.56
Weight 28 Lbs
Hub Dia Fwd 3"
Hub Dia Aft 2 3/4"
Hub Length 4 1/8"
Bore Range 1 3/8 " To 1 3/4"
The Dyna-Jet, our most popular propeller, is a good choice for outstanding speed and brilliant performance. It is designed for both the hard working fishing boats to get to their destination on time, to the pleasure craft owner who looks for the ultimate performance and speed. The Dyna-Jet pushes it to the limit.
All Getaprop Propellers are Computer Checked and Static Balanced Prior to Shipping...