Michigan DQX NiBral 28" Diameter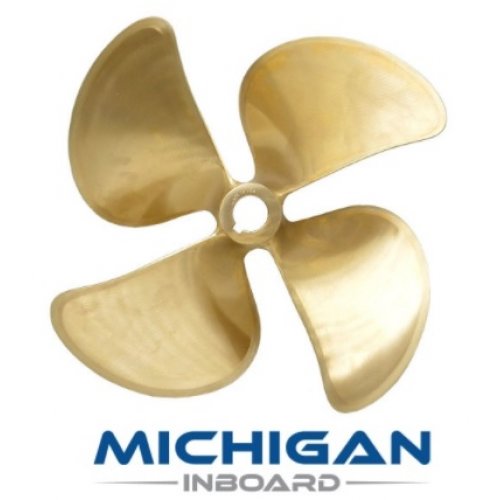 28" X 4 Blade NiBral Michigan DQX Propeller.
EAR= 0.81
Weight 83 Lbs
Hub Dia Fwd 4 1/8"
Hub Dia Aft 3 3/4"
Hub Length 5 3/4"
Bore Range 2" To 2 1/2"
DQX propellers are an evolution of the tried and true Dyna-Quad series propellers. The design has been modified to be better suited to highly loaded, limited tip clearance applications. New manufacturing technologies such as permanent mold casting and/or machine finishing are utilized in manufacture to facilitate accurate, and repeatable product.
Made in the USA by Michigan Wheel Corporation - Grand Rapids, Michigan
All Getaprop Propellers are Computer Checked and Static Balanced Prior to Shipping.