Hung Shen EP4 NiBral Propeller 18"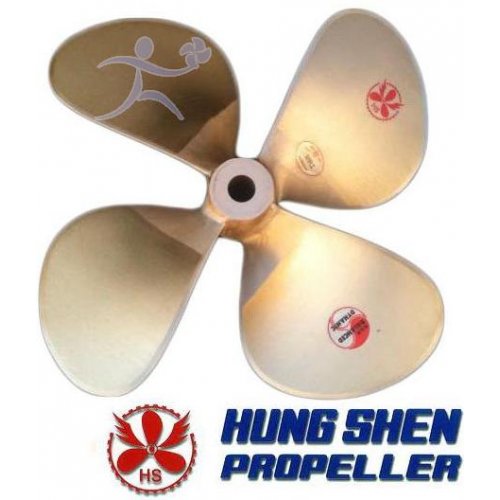 18" Diameter 4 Blade NiBral Hung-Shen Efficiency Propeller.
The EP4 Hung Shen NiBral Propellers have similar characteristics of the EP3 series, except that the EP4 provides lower vibration levels due to increased blade surface area and number of blades. Therefore it is suitable for higher performance pleasure craft.
Heavy duty NiBral alloy for durable performance. All have a anti-sing trailing edge installed to reduce propeller induced harmonics.
Weight 18 Lbs
Hub Dia Fwd 2 5/8"
Hub Dia Aft 2 3/8"
Hub Length 3 1/4"
Bore Range 1 1/4" To 1 1/2"
Available in 3B, 4B, 5B
Diameters: 13" thru 28"
EAR: 0.68
Available in Bronze, NiBral & Stainless
Design speeds to 40 knots
Tolerance Handcrafted ISO Class-2