Gori Propeller 2 Blade Racing 475mm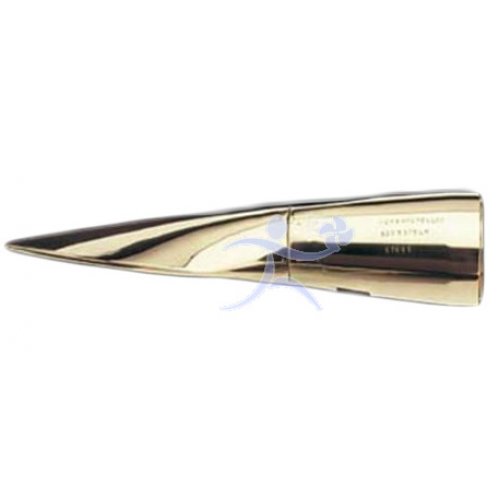 Gori Racing Propellers - 475mm (18.7" diameter) X 330mm (12.9 pitch) Gori Folding Propellers.
Gori Prop 2 Blade Racing Propeller fits Shaft diameters thru 1.375" also Metric Shaft Diameters thru 35mm.
Vessel data required for order. Click here to submit information

The design and shape of the propeller give absolutely minimum drag when folded, and a fine effect under engine power. The well-known system of geared blades is used on the racing series, but the shape of this fully-closing folding propeller secures low drag and the blades stay closed when sailing. Yet still open under engine power.
The racing series of folding propellers is offered to racing yachtsmen all-over the world in 7 sizes ranging from 30 footers to Maxi Raters, and for shaft installation as well as for Sail-drive and Hydro drive.
Key Features Include:
• Maximum performance under power
• Superior performance in reverse
• Lowest drag under sail
• 2 and 3-blade design
• Gori unmatched construction
• Virtually no maintenance
• No fouling of lines under sail
• Approved use with sail drives & shaft drives
• Fair pricing