Globe Drivesaver 353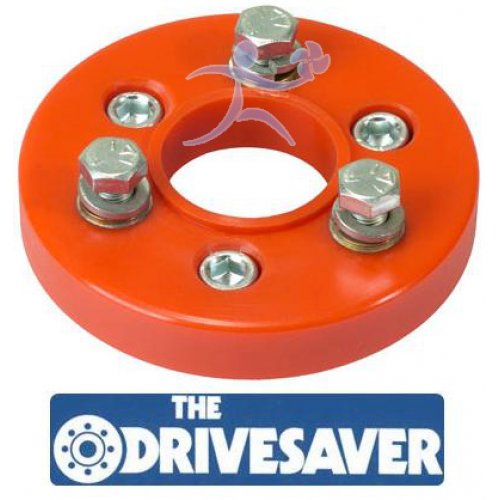 Globe Drivesaver 3" for Universal Atomic-4 marine transmissions.
The DRIVESAVER absorbs thrust and torque from the propeller shaft, as well as excessive shock from changing gears and high speed planing. It also helps control damage and misalignment from torsional engine movement. And, the Globe Drivesaver keeps on working, under normal conditions, for the life of the drivetrain, without any lubrication or maintenance.
The Globe Drivesaver flexible coupler provides an impervious barrier that blocks electrical currents from the water to protect your engine and transmission from damaging electrolytic corrosion.
Installs simply and quickly, no cutting or machining is required. And, you don't have to haul your boat out of the water. just separate the drive flanges, insert the coupling, align the Drivesaver and bolt together.