Bayliner Divers Dream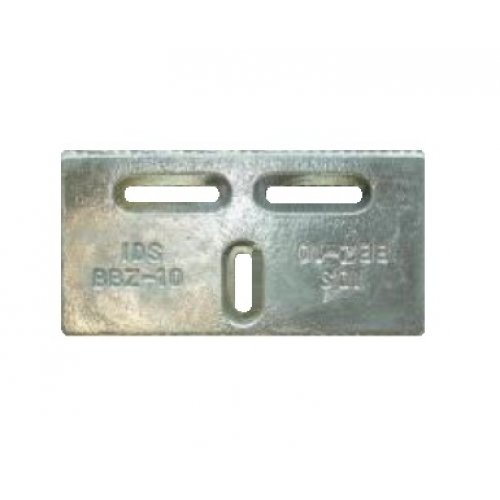 BBZ10-1/2" 3 Slot Bayliner Divers Dream Plate.
Width: 6"
Length: 12"
Thickness: 1/2"
Slot Size: 1/2"x 3" x 2"
Weight: 10lbs.
Three Slot Plate Anode (approximately 12" x 6" x 0.6") with its zinc plated steel core plates is for use with Yachts that are equipped with a three bolt bonding system. Our plate anodes are cast with military spec. zinc alloy and weigh about 10 lbs.