Propspeed 500ML Kit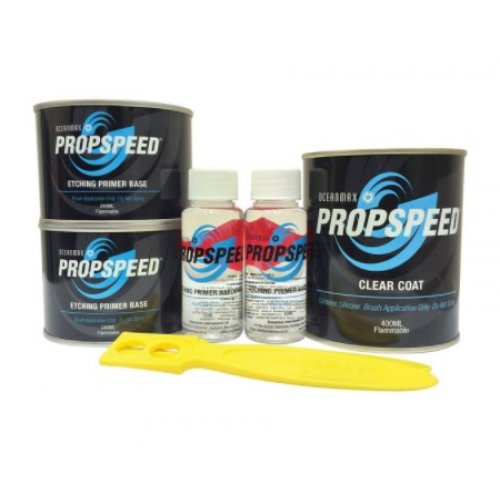 PropSpeed Running Gear Coating.
Getaprop has seen first hand how Propspeed has revolutionized the marine industry by manufacturing a "Low VOC" environmentally friendly coating specifically designed to prevent marine growth from bonding to any metal surface below the waterline. Uses include Propellers, shafts, struts, rudders, trim tabs and thru hull fittings. Propeller speed has been tested in the harshest marine environments. Additionally, independent tests confirm that Propspeed prevents marine growth from attaching to your running gear, resulting in increased speed and reduced fuel consumption.

Propeller speed uses include:
Propellers
Shafts
Bow thrusters
Rudders
Trim tabs
Keel coolers
500 ML. Kit Coverage for a pair of 38" 5 Blade propellers.