Vetus 6 Blade Propeller 35/55 kgf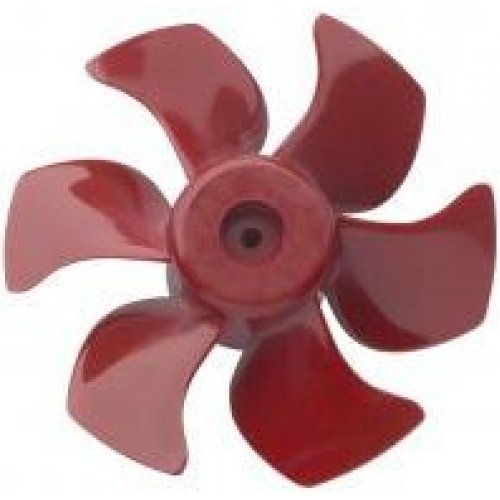 DEN SET0087 Vetus Propeller 6 blade...New Style Fits 35/55 kgf.
VETUS uses plastic propellers, which cannot corrode. Owing to their low weight, the maximum thrust force is obtained very quickly and with minimum use of energy. The propeller blades are shaped in such a way, that the thrust is equal in either direction. The are also designed with a special view to being used inside a tunnel, thus avoiding cavitation (= unwanted noise!). The New 6 Blade Bow thruster propeller from Vetus. Reduces current consumption by 10%. Increases thrust and reduces cavitation and vibration. Now you can buy these new propellers as retrofit parts for your existing Vetus Bow thrusters.
Diameter 5 29/32"
Fits 35/55 kgf Bow Thruster
Advantages of VETUS bow thrusters
A single propeller creates less flow disturbance in the tunnel
The VETUS unique propeller blade design minimises cavitation noise
Spiral gears minimise transmission noise
The use of a flexible coupling between tail piece and motor eliminates vibration
All VETUS systems use a streamlined tail piece for optimum flow
A strong synthetic propeller eliminates corrosion and reduces weight
Systems are easy to install, supplied with clear installation and operation instructions
VETUS systems use a new line of high quality aluminium control panels which are interchangeable with older panels
All VETUS manoeuvring systems meet the EMC requirements