Yamaha Propeller 6G5-45972-02-98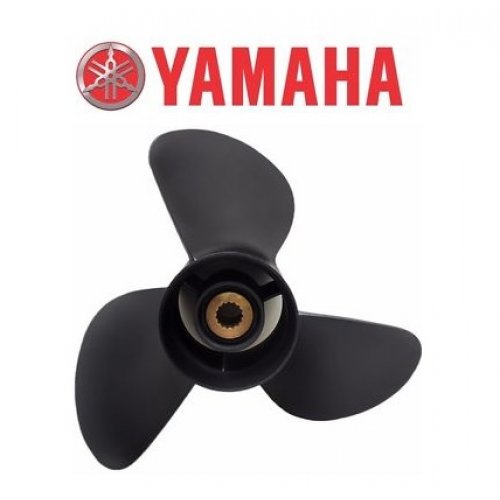 Yamaha 6G5-45972-02-98 Black Steel Propeller 13 3/4 x 21 | 150 to 300 horsepower.
Yamaha propellers are designed to harness the power of Yamaha outboards. Engineered using proprietary information, manufactured to our stringent standards for quality and tested for performance, nothing will maximize your outboard's performance quite like a Yamaha propeller.
YEAR END CLOSEOUT - UP TO 50% OFF RETAIL - OPEN BOX - NEW OEM PROPELLER

Semi-Cleaver Black Steel, 15 Tooth Spline, 4.75" Gearcase, Thru Hub Exhaust, Rubber OEM Hub

150 HP 1986 and Newer
150 HP (Four Stroke) 2004 and Newer
175 HP 1984 and Newer
200 HP 1984 and Newer
200 HP (VMAX) 2001
220 HP (Special) 1984-85
225 HP (Excel) 1987-88
225 HP 1986 and Newer
250 HP 1990 and Newer
250 HP (VMAX) 2001
F200 (Four Stroke) 2002 and Newer
F225 (Four Stroke) 2002 and Newer
F250 (Four Stroke) 2002 and Newer
VF200,225,250 (VMAX-SHO) 2010 and Newer
300 HP 2003 and Newer
300 HPDI 2004 and Newer
F300 Offshore 2010 and Newer