XHS202 Michigan Wheel XHS Hub System Honda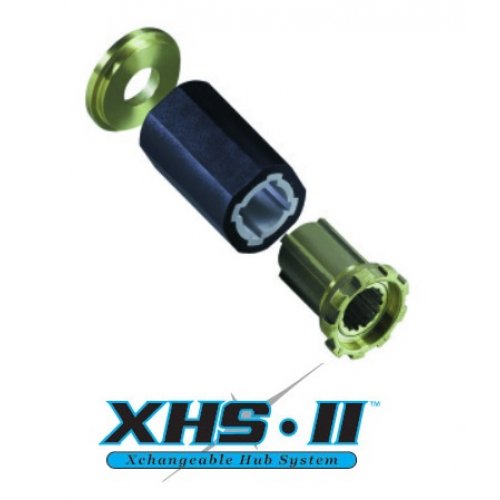 Michigan Wheel XHS202 Universal Hub Kit 15 Spline Honda 75-90 HP Outboards.
Michigan Wheel's Xchangeable Hub System (XHS™)absorbs impact and stress caused by shifting gears and is designed to spin under significant impact to protect your lower end unit.
XHS™ Hub Kits include forward thrust washer, inner hub, and aft drive adapter. These XHS™ Hub Kits are utilzed on the Apollo® Stainless Steel Propellers and Vortex® Aluminum Propellers. These hub kits do not include a prop nut, tab washer, or cotter pin.
XHS202-Universal Hub Kit Fits 15 Spline Honda Outboards.
BF75 1995-1998
BF90 1995-1998