PropSmith Inboard Prop Puller 4.50"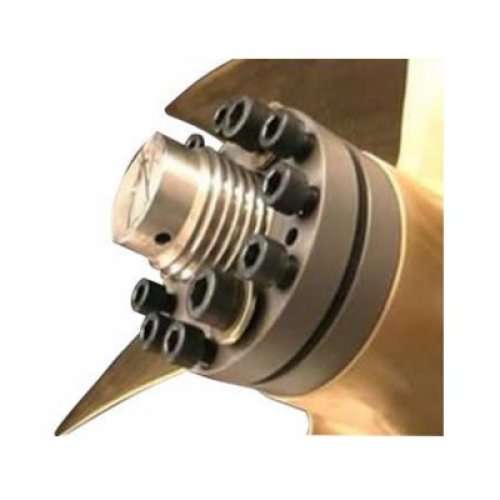 PropSmith Prop Puller for 4.50" SAE Shafts.
GetaProp has the only tool that is both a prop "pusher" as well as a prop puller, with the substantial force that is developed pressing the hub directly in line with the shaft, either onto or off the taper. Used and recommended by many quality boat builders, including Viking, Hatteras, Cabo, Delta, Tiara, Ocean, Albemarle, Post, Rampage, SeaRay, Sculley, Burger, Spencer, Lazzara.
For Installation, the Propsmith seats the prop very forcefully up onto the taper
Without hammers, wrench extensions, blocking of blades, risk of bent tips or scarred shafts
Eliminates risk of prop loosening on taper, leading to vibration, keyway cracks, or shaft failure
For Removal, the Propsmith exerts the same high force, (up to 40 tons) directly down the taper to pull the prop
Not affected by diameter, number or overlap of blades, or space between strut and blades
No contact with blades, so no risk of damage from chains, hooks, or slipping clamps
Sizes available for all standard propeller shaft diameters from 1 ¾" to 6". Units for metric or left handed threaded shafts available on special order
All Propsmith Pullers come in durable plastic cases for space saving on-board stowage in engine room or tool locker