Propeller Safety Guard 12"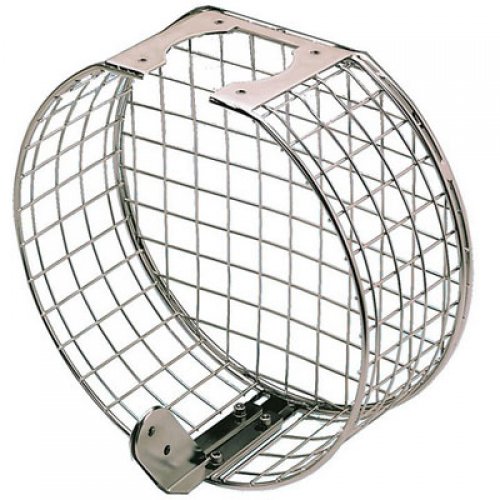 12" Propeller Safety Guard for up to 120hp Outboard Motors.
Maximum Propeller Diameter: 11"
1" Prop Tip Clearance Recommended
Material: Stainless Steel
Stainless Mounting Hardware Included
Maximum Recommended Speed : 30mph
This guard has one primary function - SAFETY!
The 'Propeller Safety Guard' helps protect swimmers, divers, water skiers, etc. while in the water near the boat.
The entire Guard and fasteners are electropolished stainless steel. This safety guard is an ideal accessory for rescue boats, lifeboats, water ski boats, dive boats, houseboats, pontoon boats and rental boats. Protect yourself, your family and friends in one of our Safety Guards and reduce the risk of injury.
FACT:
A three bladed propeller spinning at 3600 RPM will strike an object 180 times per second!
Check with your insurance company, Propeller Safety Guard" may qualify for an insurance premium reduction?
Select Correct Guard:
Measure the distance from under the cavitation plate to the bottom of skeg.
Example:
If this distance measures 12", the Guard diameter should be 12". Select Model 91112 Safety Guard or Model 91112-4 Line Guard.