MPT Prop Guard Thrustor 19.50"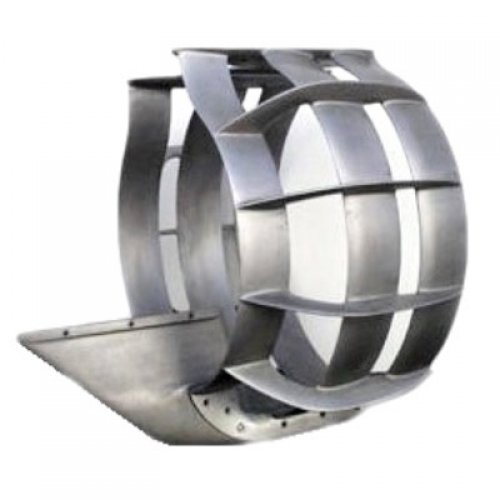 19.50" MPT Aluminum Thrustor for Mercury Bravo 2 and Konrad drive fitments.
Maximum Propeller Diameter: 18.50"
Three piece unit
1" Prop Tip Clearance Recommended
Thrustor Material: Akadized Aluminum
Stainless Mounting Hardware Included
Easily mounts to 250-440hp Konrad, Yanmar and Mercruiser Bravo-2 Sterndrives.
Each "Multiple Nozzle" assembly consists of two or more hydro-dynamically shaped nozzles with "Venturi" ports between the nozzles that draft outside ambient water to the propeller. A directional column of propeller thrust is created that substantially improves the operating performance, maneuverability and stability of any vessel equipped with the System. Stern lift and dramatic rudder control are generated with the Thrustor.
The Venturi action that is created by the multiple nozzle system adds water and atmospheric pressure to the column formed by the nozzles, reducing propeller cavitation and increasing the gallons per minute discharge, adding to forward thrust, via the kinetic discharge and hydrofoil acceleration.