Norscot Dripless Shaft Seal 2.000"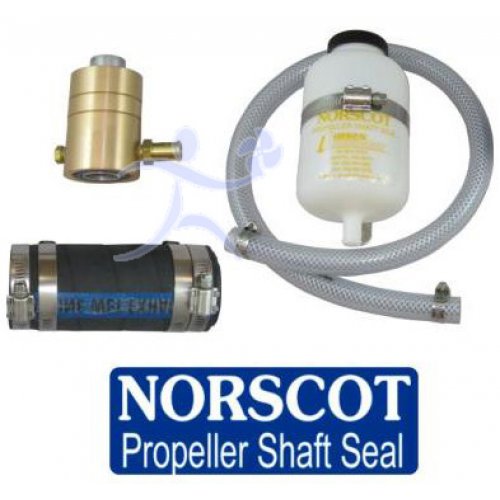 Norscot Dripless Propeller Shaft Seal 2.000"

Propeller Shaft Dia 2"
Log Size (Hose I.D.) 3" Thru 3 1/2"
Seal Length 3 3/4"
Standard Size 3"
GetaProp recommends Norscot for the following:
No dripping, leaking, or spraying.
Cast Bearing Bronze housing.
No adjustments needed.
No water needed for cooling.
The oil seals, selected for this use have a proven history.
No adjustments needed or water needed for cooling with the Norscot Dripless Shaft Seal. It is a self-contained oil supply that lubricates the seals, shaft and bearing surfaces with almost no friction or wear. The Norscot Dripless Shaft Seal oil reservoir level can easily be visually checked on a regular basis. The oil Shaft Seals selected by Norscot Dripless have a proven history in machinery, automobiles, aircraft and many other applications with similar seals in your boat engine, transmission, pumps and accessories. This Propeller Shaft Seal design was developed using existing, proven technology so feel comfortable leaving your boat unattended for long periods of time so cruise with these maintenance-free shaft seal for many, many years.