TH Marine Pro Hi-Jacker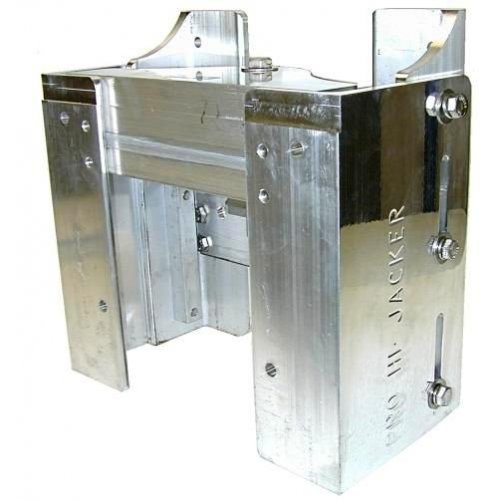 TH Marine JP-6PW-DP Pro Hi-Jacker manual Jack Plate - 6" Setback.

•High Strength Aluminum – 3/8" Thick
•One-Piece Design – Top Adjust
•Locking Bars Allow One Wrench Adjust
•Maximum 175 HP Outboards
•4" Vertical Adjustment
Modified to handle the new larger engines
Wide side is 6'' wide
High strength, mirror finish aluminum - 3/8" thick
Offers a one-piece mounting surface that completely supports stern brackets.
Locking bars allow one wrench adjust. Easily adjusted with the turn of one bolt from the top side of jack plate
Handles all V-6 outboard

T-H Marine has the best selection of manual boat jack plates that virtually fit every recreational boat, including: bass boats, pontoon boats, runabouts, ski boats, deck boats, offshore fishing boats, flats boats, aluminum fishing boats, and center console boats. From the Z-LOCK™ Jack Plate to CMC Manual Jack Plates, T-H Marine has the manual boat jack plates you need.