Prop Puller 103 1.50" Shafts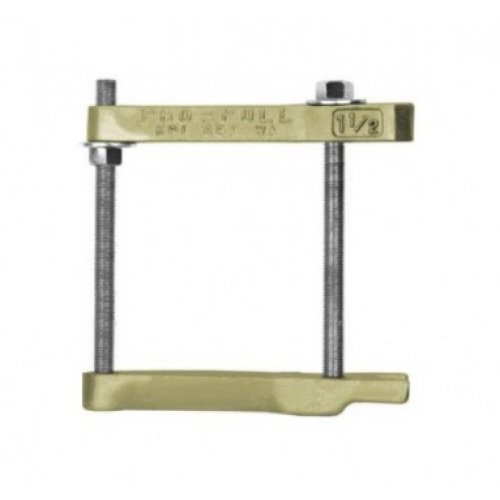 Pro Pull PPF103 Versatile inboard propeller puller.
1.50" maximum shaft diameter

GetaProp Versatile propeller puller is designed to remove 2, 3, most 4 and some 5 blade propellers on inboard shafts ranging from 1 1/4" - 1 1/2" It's made of high strength heat-treated alloy steel and finished with cadmium for protection. The threaded rods, pivot pins and handle are manufactured using the finest stress proof steels available. The shaft end of the puller has a recess to captivate and hold the propeller shaft in the center of the tool so it can't slip off while in use. The offset design of the pivot pins keep the hook of the tool on the propeller hub and pulls through the center of the propeller shaft. Minimal clearance between the propeller hub and strut are required due to the unique puller design. This propeller puller requires no additional tools for operation.