Bob's Mini Hydraulic Jack Plate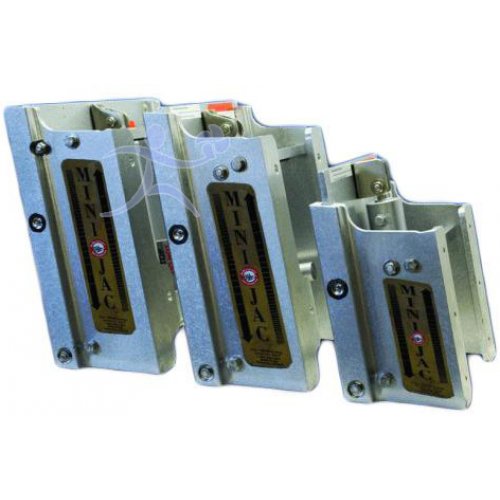 Bob's Mini Hydraulic Jack Plate - 5 1/2" Setback.
Bob's Machine Shop has just launched a new line of jack plates for smaller boats with lower-hp engines. The lightweight Mini Jacs feature a smaller footprint and, depending on the model, will handle engines up to 50 hp.
High-performance boaters use jack plates for more speed, better fuel economy and improved boat handling. In recent years, jacks have also become popular with fishermen and pleasure boaters who operate in shallow water.
Mini Jacs come in three models: The standard version weighs 28 pounds and has same dimensions as BMS's regular jack plates. It fits the standard BIA bolt pattern and provides 6" of hydraulic lift.
Mini Jacs also come in a narrower width for smaller boats with clamp-on style motors. This model weighs 25 pounds but still provides 6" of lift. The smallest Mini Jac weighs only 18 pounds and works well with small, Gheenoe-style boats with clamp-on engines. This model supplies 4" of hydraulic lift and handles engines up to 40 hp. All Mini Jacs come with a 5-1/2" setback.
Bob's Machine Shop's jack plates use hi-tech bearings that will not absorb water. They also feature automobile-type grease fittings - a unique feature among jack plates. All BMS hydraulic pumps are mounted inside the boat to lower the overall weight on the transom and minimize exposure, especially in saltwater