Bob's Mini Kicker Motor Bracket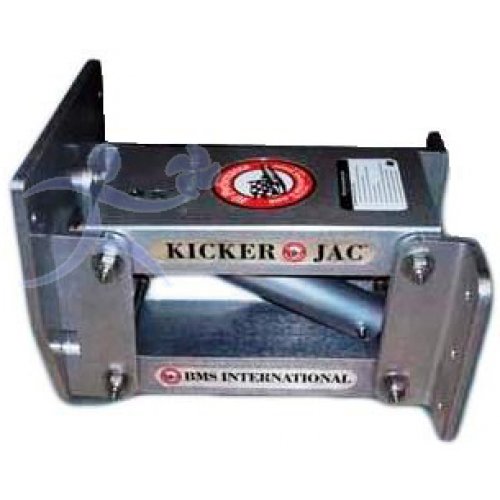 Bob's 100-300000 Mini Kicker Hydraulic Jack Plate.
Engineers at Bob's Machine Shop have developed a product that all boaters can use.
With a maximum engine rating of 40 hp, BMS's hydraulic kicker jack plate provides slow-speed power for cruisers, auxiliary power for sailboats and trolling power for fishermen. Sailboat skippers will appreciate the jack plate's ability to reduce engine drag while under sail.
For economy, power boaters can fire up their kicker for no-wake zones, slow cruising or when navigating shallow backwaters. And, the jack provides anglers with the option of using just one motor for trolling and main power.
The kicker jack is built with 6061 T-6 aircraft-grade aluminum to ensure high strength with minimal weight. All of Bob's Machine's hydraulic jackplate motors are mounted inside the boat for long life and easy maintenance. An optional wireless control kit allows the skipper to operate the jackplate remotely with a small key fob from anywhere on the boat.