Atlas Foot Trim Control Switch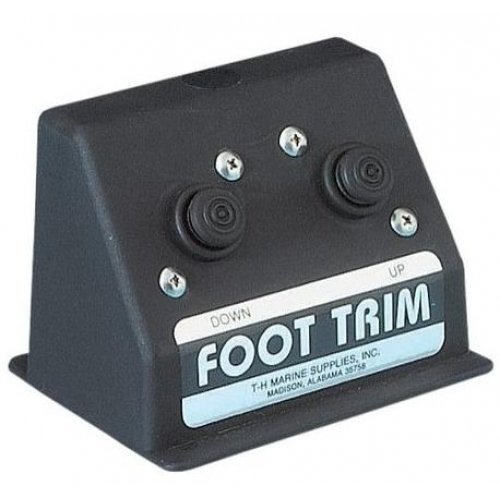 Atlas HOT TRIM Foot Trim Control Switch.
TH Marine Part # HT-1-DP

Floor mounted trim is an excellent safety item in boat performance accessories. Mounts in floor of boat allowing operator to trim engine with foot and keep both hands on the wheel. Attractive black matte unit comes prewired with wiring instructions to connect it to existing trim wiring.