Michigan Ambush 13LH13 Cup NiBral 1" Bore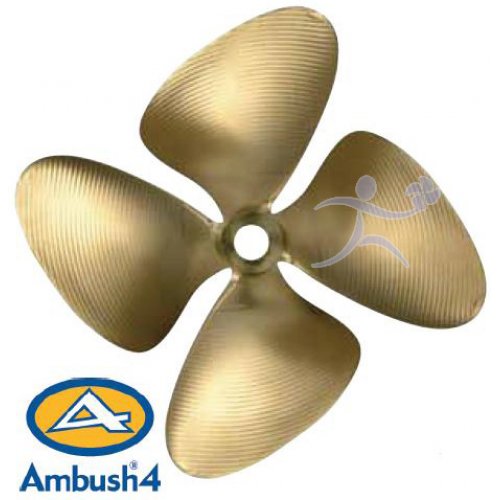 13 LH 13 x 4 Blade Cupped NiBral Propeller 1" Bore.
Michigan Wheel Marine, the leader in propeller manufacturing technology, presents Ambush® towboat propellers. These propellers are 100% CNC machined for the ultimate in accuracy and consistency. Michigan Wheel Marine developed the CNC machining process for propellers in the mid-1980's and revolutionized the way propellers became manufactured worldwide. Originally, the CNC machining technology was used to manufacture custom propellers for large mega-yachts where accuracy is critical and design geometry is complex. Now, that same technology is being used to provide the best towboat propeller on the market.
Highly accurate CNC manufacturing process.
Our lowest priced ski boat propeller that delivers top performance.
All sizes offered are normally in stock for fast delivery.
Made in the U.S.A by Michigan Wheel Corporation • Grand Rapids, Michigan